Creative Thinker
A Visionary Leader
CEO, Community Choice Credit Union
Chairmen, Choice Creative Solutions

About
Josh started with Community Choice CU in 2002 as the Marketing Manager and has expanded his role to include everything from marketing to branch operations. 

Speaking
Josh has spoken to audiences across the country on topics ranging from workplace culture, creativity, technology, lending and sales. 

As Seen On
See Josh in action at the Financial Brand Forum and the Heartland Credit Union Association's Shift20 Conference.
THE RACE TO TECHNOLOGY IS A RACE TO NON-DIFFERENTIATION
The credit union industry is highly commoditized. Financial institutions typically look to technology to help them stand out. Unfortunately, technology is typically vendor-led. As a result, "vendor vanilla" becomes the only flavor available. Essentially, every competitor is given the exact same solutions by a limited number of providers. This race to technology, to fight the realities of being in the commodity business – keeps you in the commodity business. The solution is rethinking technology as one of many tools, not as the tool for differentiation.
PANDEMIC + CORE OUTAGE = CULTURE IMPROVEMENT + FINANCIAL GROWTH
For all of us in the credit union space, March was quite a year. Imagine a pandemic hits, then your institution experiences full core system outage including digital banking. Now, imagine that your culture grows along with your balance sheet through it all. Journey along with Josh as he takes you through the year of March at Community Choice and why he believes they will grow with progress over panic.
CREATIVE IS STILL KING
Much like sales, advertising is often a numbers game. (Spend more, get more.) How do you fight against competitors with bigger budgets? How do you fight the law of diminishing returns if you are holding the biggest budget? The answer: Creative. It's one area where humans still perform better than computers. The most powerful economics are not micro or macro, they're behavioral. When it comes to behavioral economics, creative is king. Developing a process for creative can yield improved results. Learn steps for improving your ideation sessions.
PERCEPTION + LEADS = SALES
Through case studies from a mid-sized credit union in the Midwest, the power of perception and leads are proven. A shift in language used to market loan products resulted in a massive explosion in closed loans. Find out how repackaging some of your products can generate considerably more leads. More leads equals more volume. Credit Unions typically measure completed applications and closed loans instead of measuring the number of people who are raising their hands saying, "Yes, I might be interested." Start measuring LEADS.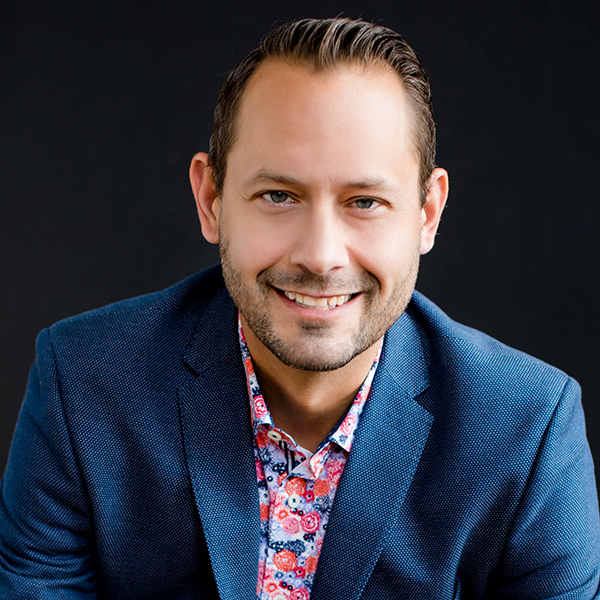 About
Josh started with Community Choice CU (CCCU) in 2002 as the Marketing Manager and has expanded his role to include everything from marketing to branch operations with plenty in between. During his seventeen years at CCCU he has gained considerable attention for his creative work amassing over forty national marketing awards.
"Josh is a dynamic credit union executive who specializes in transforming how organizations rally around their members and growth opportunities…"